Tom:
Winter's only halfway over? I don't think I can take much more of this cold. The temperature hasn't gotten above 20 for four straight days now. The meteorologists are calling it a "polar vortex"; I call it "hell, frozen over". More than ever, we need our stupid infuriating brainless beloved Groundsheep not to see his shadow this year. And, I think I've come up with a foolproof plan this time.
As you know, Mary Beth and I visited Iceland for a long weekend last fall. What a place! Best vacation I've ever had. The scenery, the waterfalls, the glaciers, the Northern Lights...and, not incidentally, there are sheep everywhere you look. There are no predators on the island, so the farmers release their flocks out to roam in the spring, and then they collect them in the fall (in, no lie, a big national roundup-and-sorting ceremony called Rettir; literally, "The Return"). In other words, Iceland is basically a big, stark, sheep-infested volcanic rock in the middle of the North Atlantic, a few miles from the Arctic Circle.
Anyway, after 35 years of gathering dust on my bookshelf, I figured it was time to send Shearson on a little vacation of his own. He could spend February 2nd roaming Iceland and visiting with his compatriots. With less than six hours of daylight this time of year, not to mention that the sun rarely breaks through the clouds in the winter, the chance of him seeing his shadow was somewhere between slim and none. And, if he caused his usual mayhem, I could just let the Icelandic police deal with it.
Being so fond of the Groundsheep, as you know, I spared no expense in ensuring that his journey would be safe and comfortable.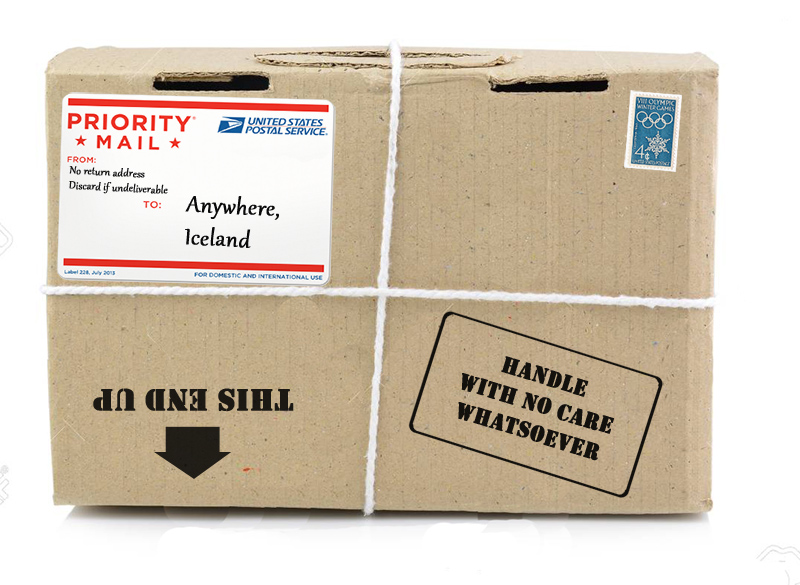 Just this afternoon, I received a postcard from Shearson. Turns out, he's having a blast. He says he started the morning by doing a few laps at the pool behind his hotel...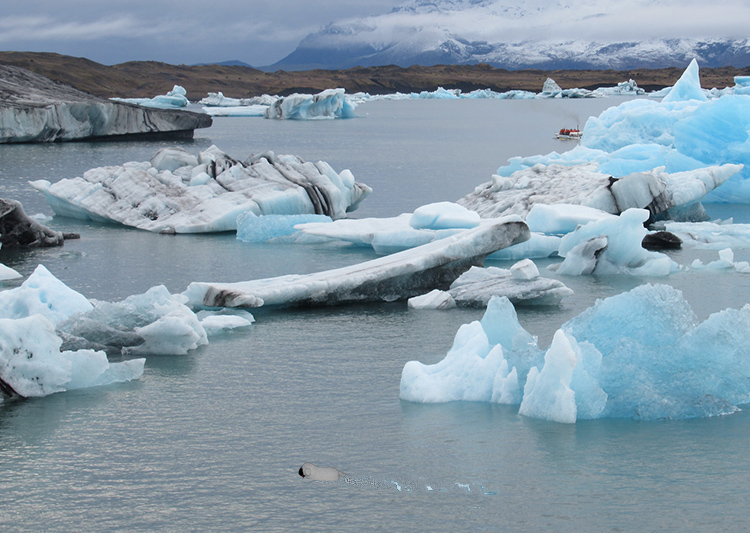 Then, he set out to explore the island. He says the outdoor water parks are fantastic, particularly the slides....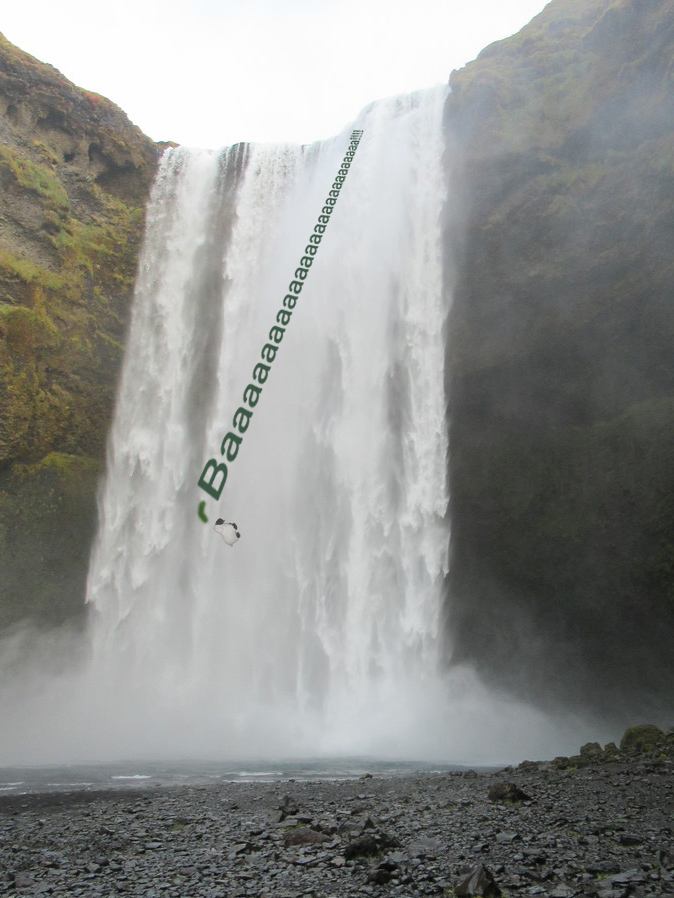 Later, he met a few new friends for lunch: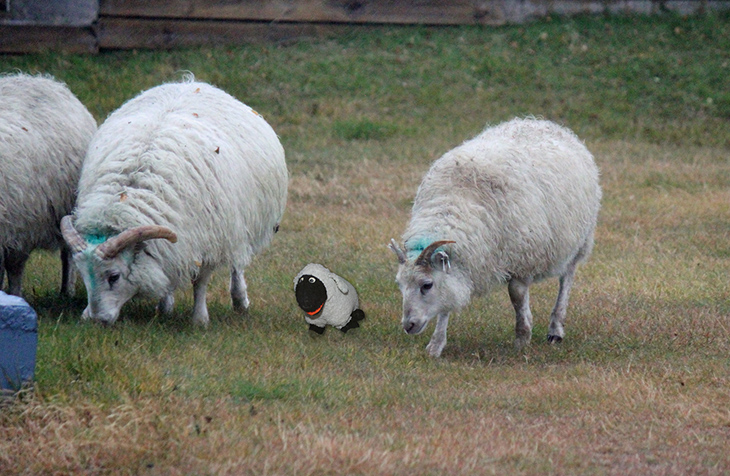 He toured the capital city of Reykjavik extensively.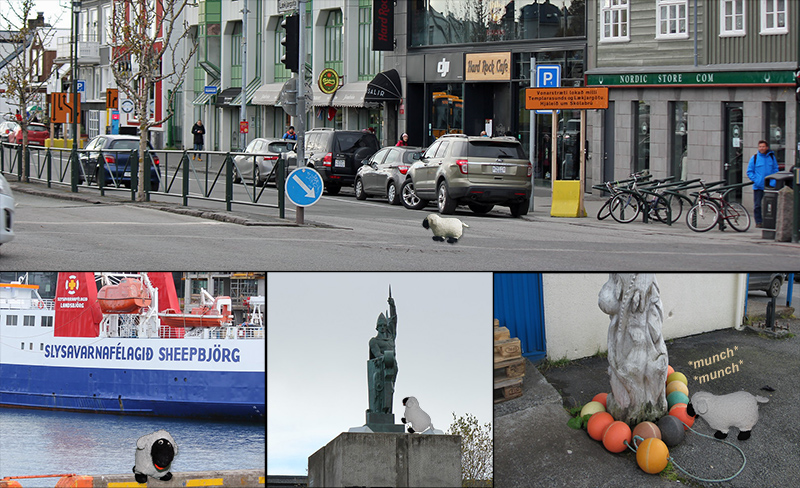 He says getting around is no trouble at all. Apparently, Iceland has a really good ride sharing service.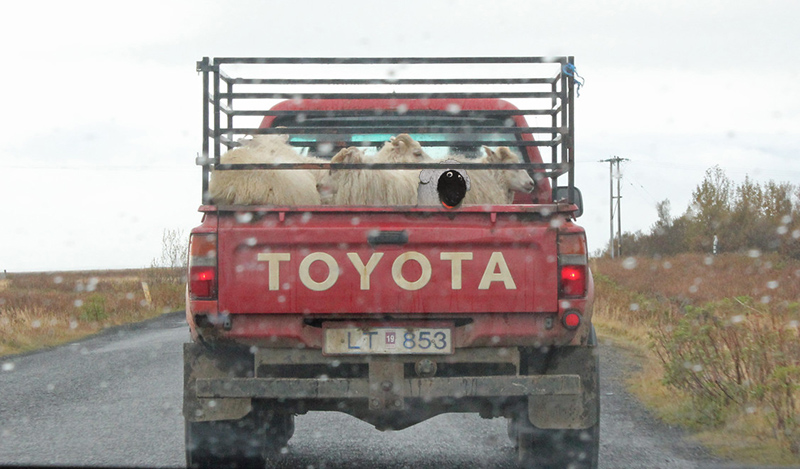 But he said his favorite moment of all was when he was able to go outside and see the Northern Lights!
Oh yeah, one other thing. During his journey, the Groundsheep visited Gulfoss, the national waterfall of Iceland. It's absolutely spectacular -- maybe the most majestic in all of Europe. They say that if you go late in the day, when the sun is setting, you might even see a rainbow in the mists, and if you do it means good luck. MB and I were fortunate enough to see the Gulfoss Rainbow, and Shearson said he did too! In fact, he said he also noticed something else special in the rainbow, but he didn't say what. Hmph...stupid sheep. I wonder what it was?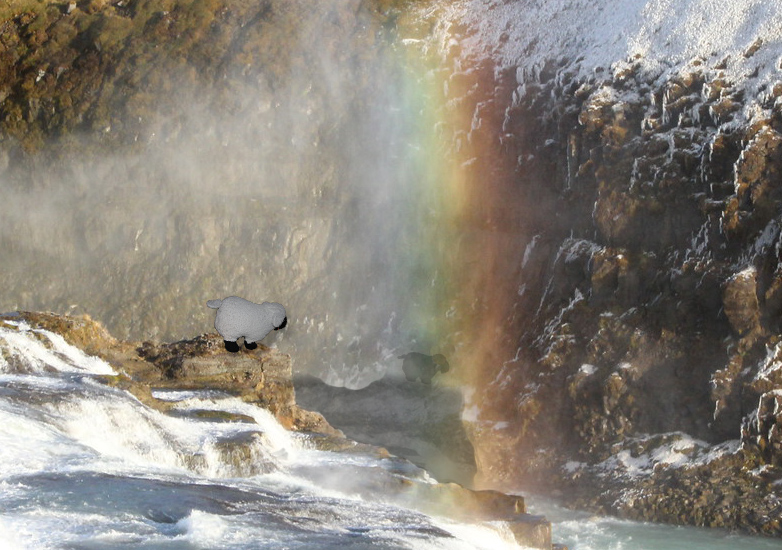 Anyway, Tom, that's it. Shearson ought to be back this evening -- the Icelanders said not to worry, they'll be most happy to return him to the US, and fast. They mentioned something about an 800mm artillery gun and aiming in the general direction of Newfoundland. He and I will meet you at ATL tomorrow morning for the annual Groundsheep Day ceremony. I'm pretty sure this year's idea is going to work, and we'll have an early spring, and....holy crap, it's 10° colder outside now? What the heck happened?!
Nick & Shearson
(BTW, all of these photos really were taken on our vacation.)