Tom:
Whose bright idea was it to hold the Super Bowl on Groundsheep Day? And in the Northeast, to boot! I want to watch football, not chase Shearson halfway across the globe while being pursued by all sorts of international law enforcement authorities, and all the while hoping that the stupid sheep doesn't see his shadow and stick us with six more weeks of this miserable winter. (* Sigh *) Well, come what may, Scott and I figured we'd get an early start on the proceedings this year. Maybe there was an off-chance that Shearson would be finished whatever diabolical adventure he had planned so that we could get home in time for kickoff...
But when we got to the bookshelf in my office...Shearson was gone!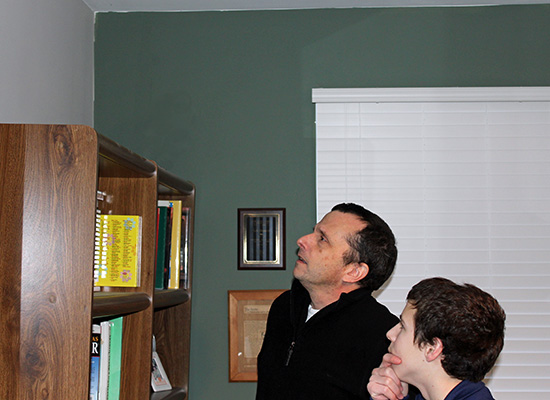 Holy moley! Shearson had never wandered off before. Ever! We were devastated. Was he lost? Had he met with foul play? Scott and I were determined to get to the bottom of this matter. We'd organize a search party, have the police issue an APB, put up flyers around town, and basically do anything to ensure that our beloved groundsheep made it home safely.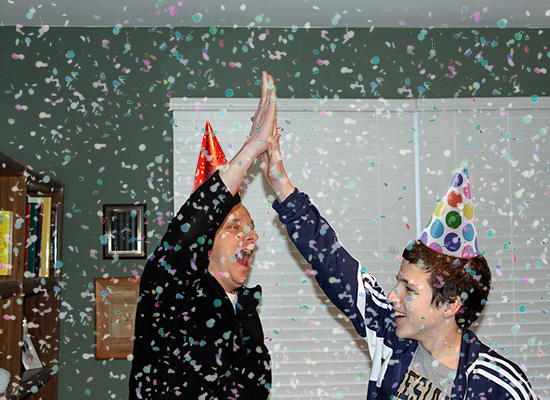 Or perhaps not.
Look, maybe we're being selfish, but for once we'd like to enjoy a February 2nd that didn't involve Mary Beth trying to raise money for bail bonds. Besides, Shearson is nearly 30 years old. Wherever he is, he can take care of himself. Scott and I prepared a nice breakfast, and then settled in for a quiet Sunday.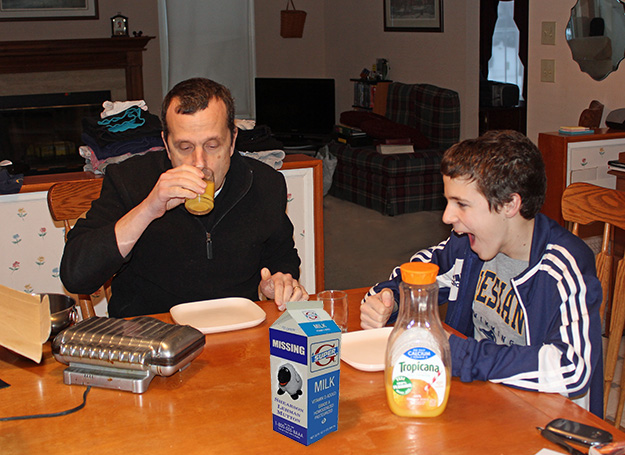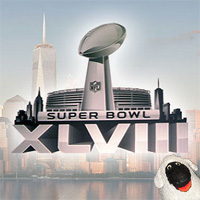 The morning turned into the afternoon and there was still no sign of that dumb sheep. We turned on the pregame show at around 4:30. The usual Fox crew was on the air. At one point Curt Menefee asked the panel for their predictions. Terry Bradshaw and Michael Strahan chose the Seahawks to win, Jimmy Johnson and Howie Long went with Denver, and the new guy – is that Brian Urlacher? – picked the Rams. When Long pointed out that St. Louis wasn't even playing and that they weren't very good in any case, Urlacher ate him. Other than that, it was a pretty dull show.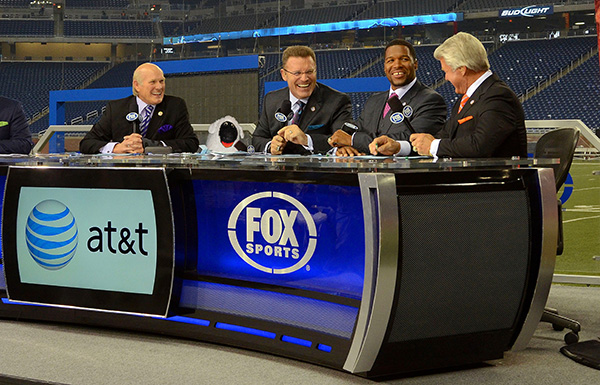 The commercials were kind of boring, too, which was a disappointment. It was the same old companies advertising the same old stuff. Other than the fact that the Energizer Bunny appears to have grown a second set of ears, and a few of the Budweiser Clydesdales aren't as majestic as the rest, we'd seen it all before.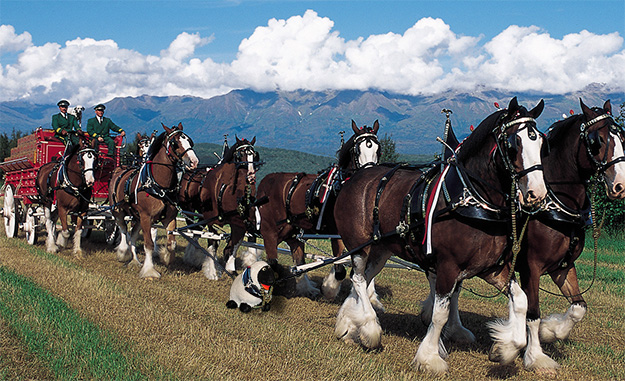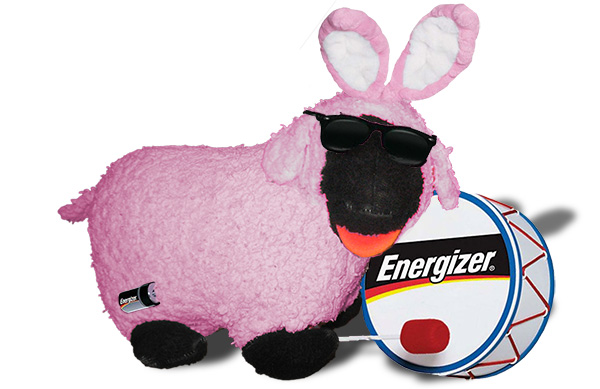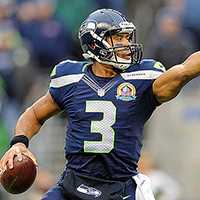 Soon enough though, it was game time! This should be a pretty good matchup. Peyton Manning is a sure-fire Hall-of-Famer, and as you know, if I had to pick one young player to build an NFL team around, it would be Russell Wilson. But, both teams' defenses were up to the challenge of keeping the star quarterbacks in check, and by the time the first half was over, the score was only 10-6 in favor of the Broncos.
As for the halftime show...meh. Bruno Mars has a really good voice but I don't care much for very many of his songs. And, the Red Hot Chili Peppers are looking a bit...old. And wooly.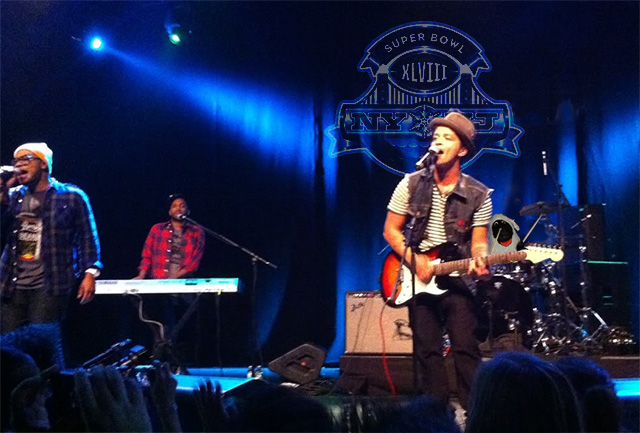 Then came the bizarre news that Russell Wilson had sprained his ankle tripping over a drumstick in the locker room at halftime! The Seahawks had to go to their backup – I didn't catch his name, but I heard that they signed him off the Rams' practice squad. Geez, I thought Wilson was small for an NFL quarterback, but this kid can barely see over his offensive linemen.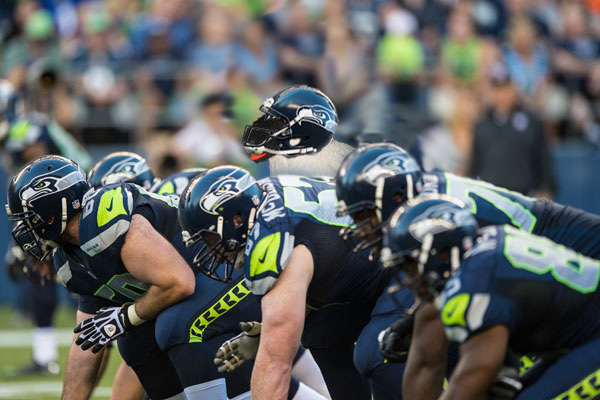 But I'll tell you what – he can run. He's faster than Wilson and Colin Kaepernick combined! On the first play from scrimmage, he faked a handoff to Marshawn Lynch and took off on a bootleg. The Broncos D couldn't catch him, and Seattle had their first lead of the game.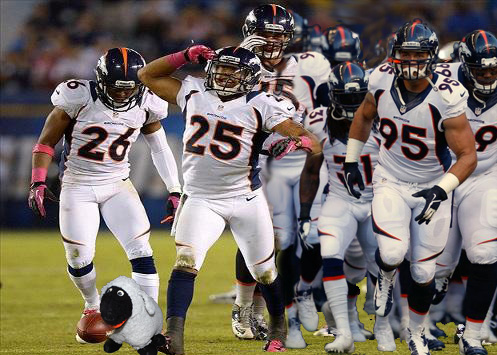 But Peyton Manning got hot too, and the Super Bowl soon became a shootout. The Seahawks' defense couldn't stop the Broncos, but the Broncos couldn't stop the new guy at all. He just ran wild through them. After a while, Seattle didn't even bother sending anyone else out on offense.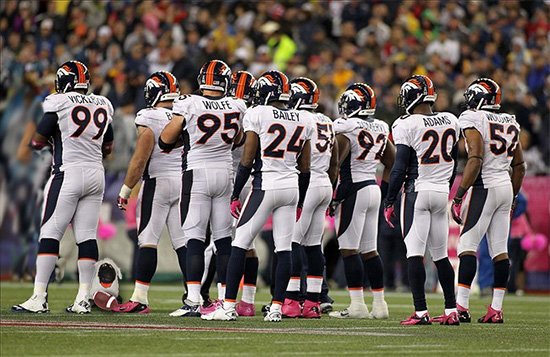 Incidentally, have you noticed that there's something a little strange about the commercials this year??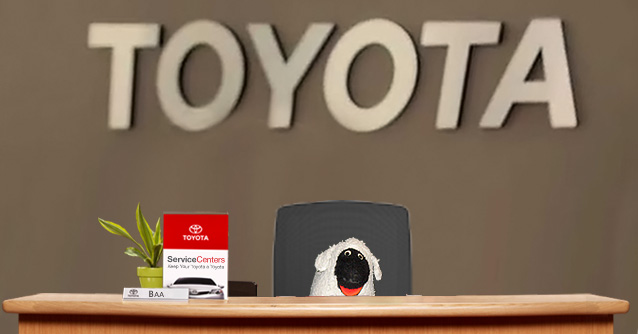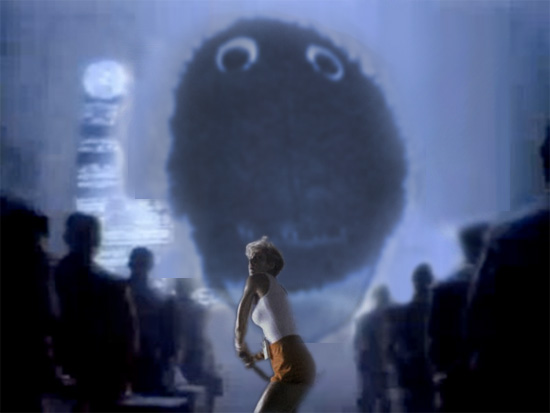 Anwyay, with about six minutes to play, Denver got the ball back, and Manning led them on a long touchdown drive. They went for two and made it, so the score was 35-34. The Seahawks drove to the Broncos' 35 with four seconds to go, and they sent out the place kicking unit...plus some extra reinforcements. A 53-yard field goal try for the win...there's the snap...the kick is up.......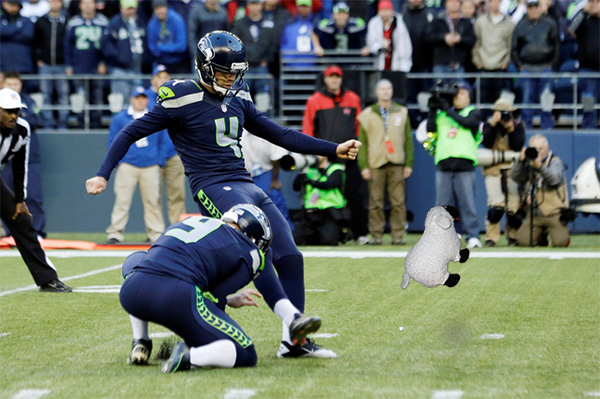 It's good!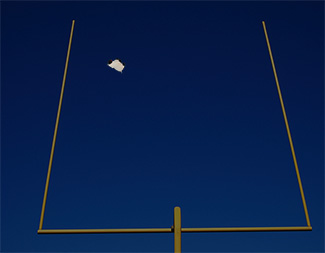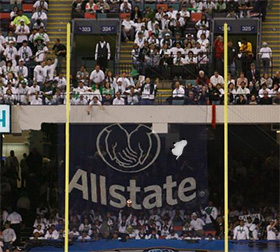 Awesome game! I was kind of hoping that the Broncos would get a second ring for Peyton, but it was pretty cool to watch Seattle win its first championship in any major sport. And the best part was that Groundsheep Day was all but over, and there was still no sign of Shearson! I wonder where that stupid sheep is right now?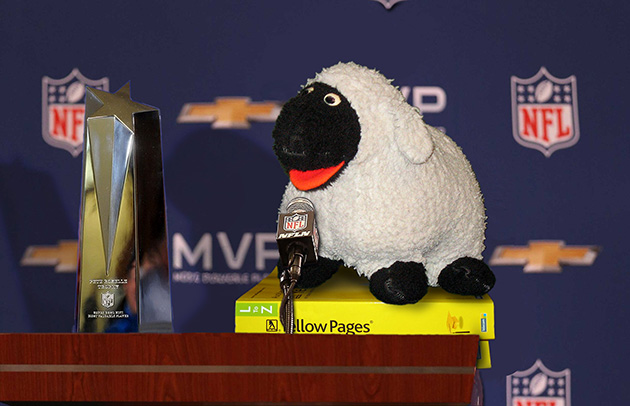 ...and, come to think of it, I wonder if he ever saw his shadow?...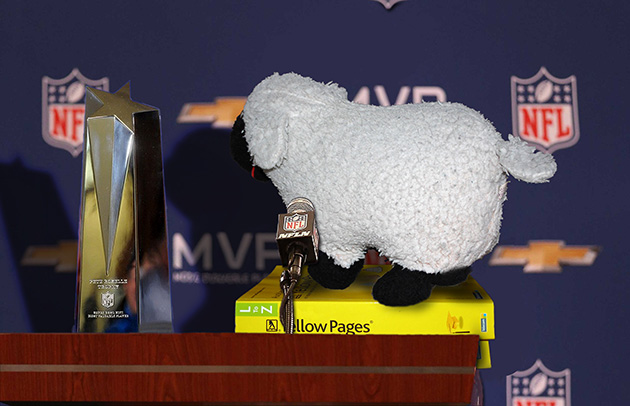 Well Tom, that about wraps up another Groundsheep Day. Sorry that you missed Shearson, but if and when he ever comes home, I'll send him up to ATL so he can say 'hi'. Here's hoping for an early spring!
Take care,
Nick and Scott (and Shearson in absentia)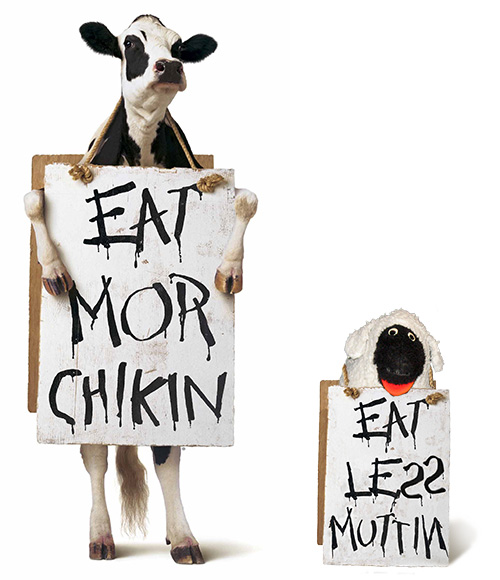 Photography by the usual pair of housemates who wish not to be named, and who kind of wish this time of year that they didn't know us.
We must state, however, that one of said housemates dreamed up most of the ad parodies you see here, but she STILL wants no part of being credited.